We've recently had a bit of fun with our Christmas campaign, but the message still stands, automation can make your 2022 easier all round. Check out these three case studies on how we've helped businesses move their business processes to the nice list!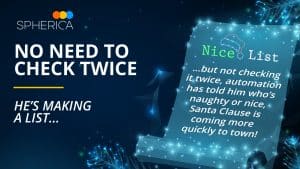 HOW INTELLIGENT AUTOMATION REVOLUTIONISES HR PROCESSES
---
Find out how Intelligent Automation can streamline onboarding and offboarding processes to increase productivity and better protect your business. Check out the explainer video and full blog here.
AUTOMATION IN THE FINTECH INDUSTRY
---
Read how automation saved 30 days of manual tasks, transformed the customer experience and helped support exponential growth for this innovative business credit consultancy company. See the full case study here.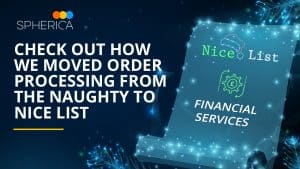 BREATHING NEW LIFE INTO A LEGACY SYSTEM
---
Read how we automated a 130-step manual process, revolutionising productivity and extending the life of a legacy system for a household goods retailer. See the full case study here.