Delivering a world-class IT experience
---
Our management team has a strong heritage of successfully delivering positive change in the most demanding and challenging IT environments. We run our business with boundless energy and determination and believe the values and experience we bring, benefit our customers and staff alike.
Get in touch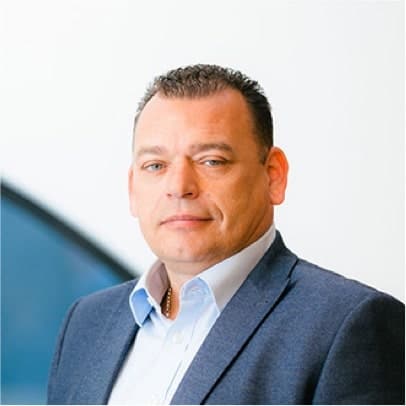 Steve Jennings
Managing Director
---
Steve is the co-founder and Managing Director of Spherica and it is his passion for delivering exceptional customer service, along with a genuine commitment to the belief that a happy workforce makes a successful business that has shaped the enviable culture within Spherica.
Steve started out as a 'techie' in the early days of his career before becoming a business owner. His eye for understanding challenging projects and pulling together the expertise necessary to deliver what we promise is what has made Spherica the success it is today.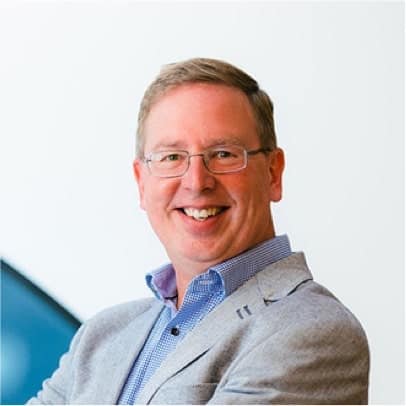 Mark Woodward
Technical Director
---
Mark is a co-founder of Spherica and is affectionately known as the 'tech-dad'. He is the go-to guy for any technical challenges. He is also Technical Chief of Synaptek and there isn't a technical issue he won't get to the bottom of. His care and passion for the team and the business often catch in his throat as the business really is his extended family.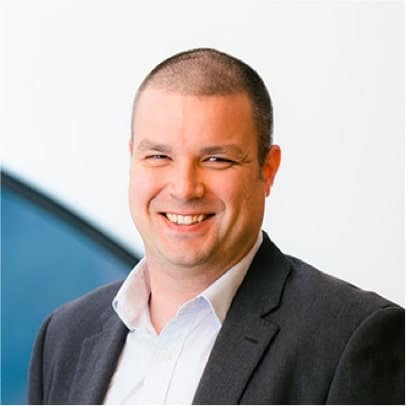 Nick Apps
Chief Technology Officer
---
Nick is the Spherica oracle. There is not a technical challenge he cannot handle. Nick has been with Spherica from the very start and has been integral in growing the company and shaping its services. He has over 20 years of experience within the IT industry where he has been responsible for the design and implementation of complex environments, from small businesses right through to global enterprises.
Nathan Edwards
Key Account Director
---
Nathan manages some of our Key Accounts and his passion for customer service is second to none.
He joined Spherica in 2017 following a successful 20-year career with KPMG. Nathan is committed to going above and beyond and provides an impeccable level of service to our clients. Nathan is a great relationship builder and despite never quite making the Wales international football team, still believes he might make it one day!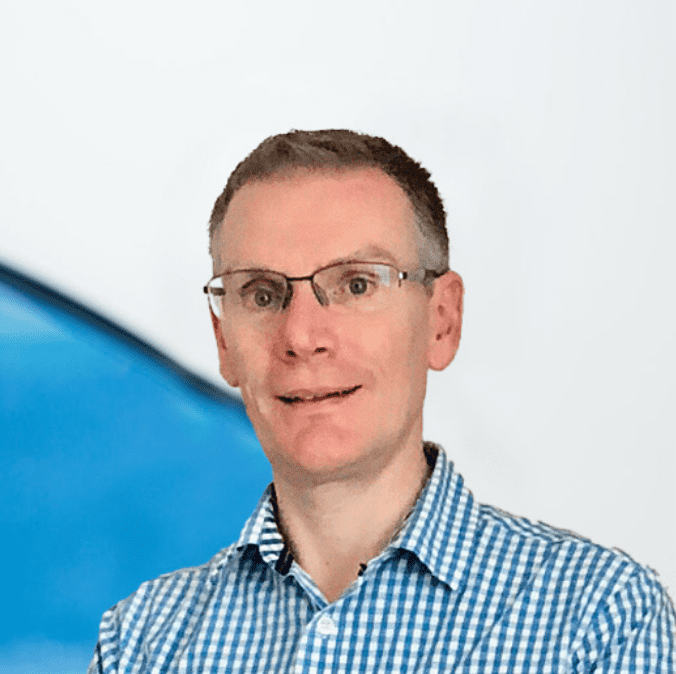 Adam Turner
Commercial Director
---
Adam joined Spherica when it was just a team of five and has been integral in helping to make the business the success it is today. Adam works across both Spherica and Synaptek and is responsible for defining the overarching Sales and Marketing strategy as well as managing customer relationships.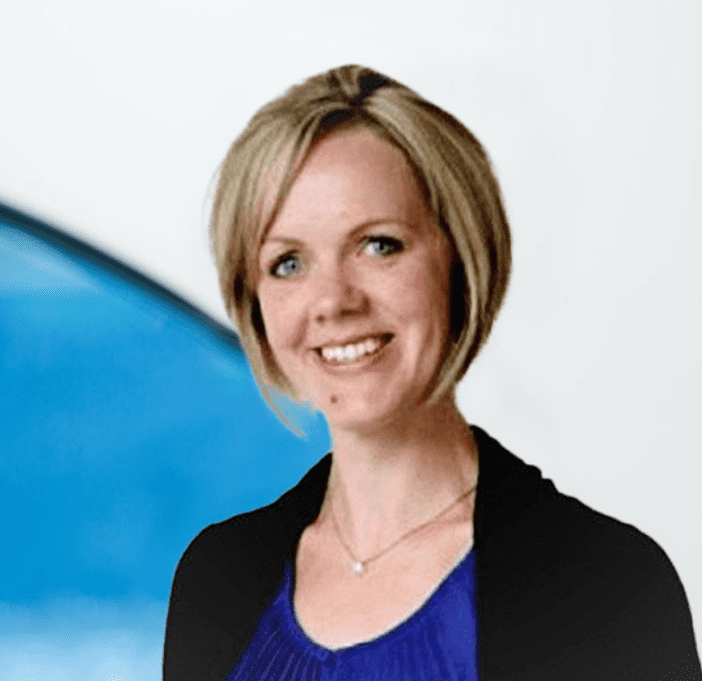 Siobhan Youds
Finance Director
---
Siobhan is the newest member of Spherica Leadership Team, having joined as the Head of Finance in 2021, supporting the business with financial management. She started her career nearly 20 years ago where she trained to be a Chartered Accountant working in the audit function with Grant Thornton in Leeds before moving out of practice and into industry. We're excited to have her bring her experience to the Spherica team.
Craig Ellis
Innovation Director
---
It was Craig's passion for putting technology to work to solve complex issues that led to the creation of our Digital Innovation Division, Synaptek.
He cut his teeth at IBM followed by Deutsche Bank, before recognising a desire to step out of the world of the tech goliaths and put his skills into a role that could shape the future of work. Since joining Spherica back in 2018, Craig has put his talent for finding new and innovative ways to fix process pain points, and is now steering our innovation roadmap as Head of Innovation.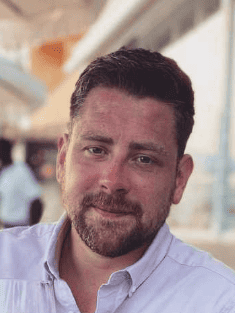 Nick Palmer
Head of Service Delivery
---
Nick joined Spherica in 2017 as an Operational Delivery Manager, quickly progressing to Head of Service Delivery. Nick is also ITIL Foundation certified and prides himself on being a proactive, motivated, and technical IT professional.
Nick is an avid Arsenal fan in his spare time and enjoys organising and playing Fantasy Football League at Spherica! Whilst also dabbling in a bit of tennis, trying to make a 14-year comeback!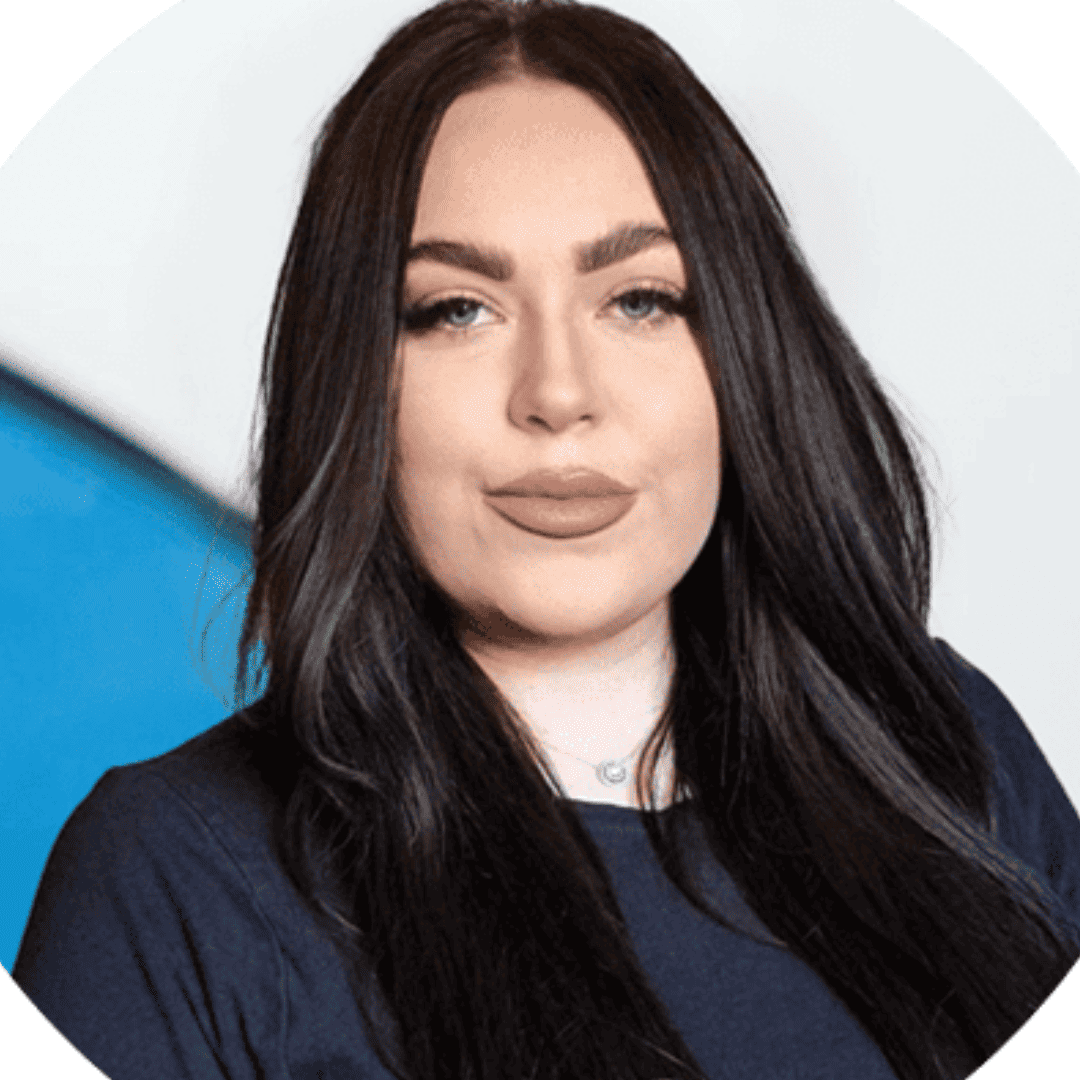 Jessica Harper
HR Director
---
Jessica joined Spherica in 2021 and is Spherica's people person! As well as being CIPD qualified, Jessica is experienced in TUPE, employee wellbeing, HR business strategy and talent acquisition.
Jessica is also responsible for our ISO 9001 & 27001 accreditations, along with ensuring we continue to meet our Carbon footprint goals as part of our drive to Net Zero.
Jessica is a proud dog mum and is a big fan of bulldogs!